Things have been going pretty well lately (knock on wood). The weather has cooled off considerably, it's almost Christmas, and I'm halfway through a manuscript. Ibis has been doing a lot of side work, so while I don't see him as often, it means he's making a little more money. All good things. And my dad will be here in a month, yay. :)
Here are a few photos to demonstrate...
The Good
From the bedroom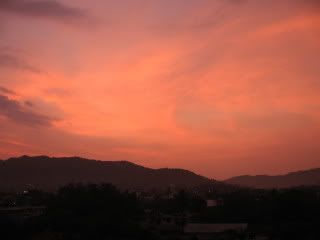 From the kitchen
The Not-So-Bad
It's my mini-Christmas tree! Yes, it's pathetic but I didn't have anything last year so I'm excited to have even this small decoration.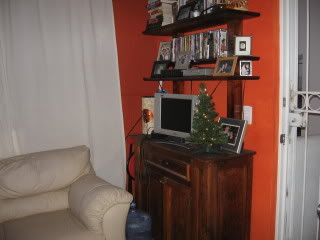 Notice how it looks bigger if I stand right next to it?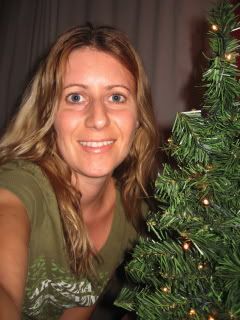 The Ugly
I should point out that this guy wasn't actually dead. I swept him out the front door and off the ledge, where he flew around, happy to be free. I didn't MEAN to set him free, that's just what happened. Then he clung to the wall in the stairwell all day, tormenting me.