It's been awhile since I've used one of these, but I knew my day would come sooner or later. Have a great day everyone, and I'll be back tomorrow. In the meantime, enjoy a couple pictures from my trip home.
First is the awesome fire my 13-year old nephew built.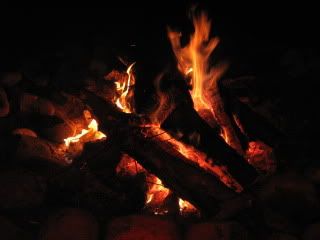 And this is a shot from the plane on the way home.