That's what we say whenever we notice Owen sleeping. As I'm sure most puppies do, when he first wakes up, he lifts his head, looks around the room,
maaaaybe
starts to get up, then he collapses in a heap on the floor. If he was in his bed and started to climb out, he often gives up halfway out. Or he inches himself out bit by bit over the course of half an hour until he's half in/half out of his bed. Yes, we ooh and ahh every time.
This was after a bath. I put the towel on the floor for him to snuggle with, he dragged part of it into his bed, then eventually worked his way back out again.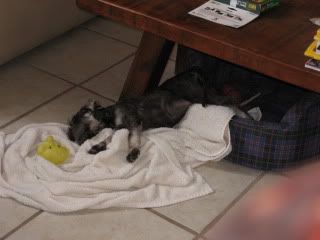 Hanging out with "papa".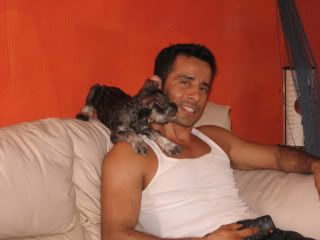 He'd been asleep for at least an hour before we noticed his ears were flipped over. Trying to hear us talking about him, perhaps?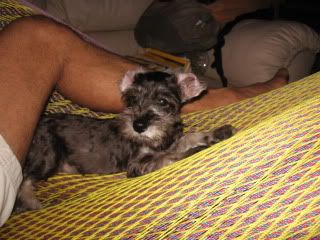 Finally, he LOVES his toys. I keep moving them out of his way so he can sleep, but he chooses to sleep on top of them. During the day he'll stick his head in and grab one, then another, then another toy to play with. At least he appreciates them!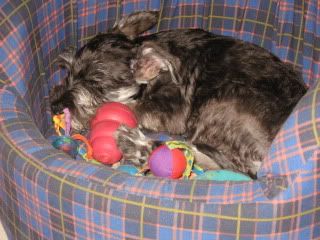 Can you believe how big he's gotten? Compared to the
first pictures
I posted of him in his bed, he looks like a giant!