Janna
posted one of the circulating picture games, and while she didn't tag me, I decided to play along. I'm to find the sixth photo in the sixth folder on my computer, post and explain it. That folder is
Home With Mac 1/30/05
, and the picture is this: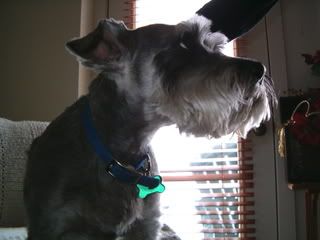 The story:
Ibis and I had gone to Michigan for the weekend - I believe this is when I first taught him to ski - and my family pet, Mac, wasn't doing too well. Since he didn't have much time left, I wanted to take several pictures with him to remember him by. (He lived almost another year - he died on Dec 23rd, 2005.)
When I clicked on my 6th album and 6th picture, I was surprised this is the one that appeared. I've always wanted to share them but never really had a reason to before today.
Here's one of the two of us:
Him again: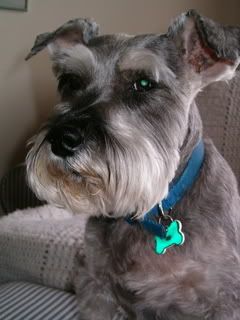 I loved our dog, but that's not why I've wanted to show them. This picture is the reason I want to share: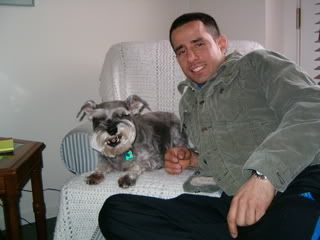 This cracks me up EVERY time I see it. My sister and I once sat in front of my computer for ten minutes, tears of laughter streaming down our face. I swear Mac liked Ibis - I really don't know what this is about.