We watch the sunrise every morning from bed (or more accurately,
I
watch the sunrise, as Ibis gets up around 5am) but I don't always take pictures. While it's nice to see, they tend to all look the same. Well we've started to get a few more clouds - it even rained a couple nights ago - so now the sky really lights up.
Here's yesterday's sunrise: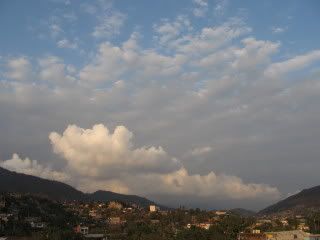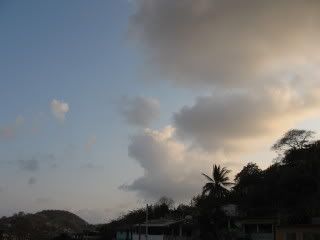 As luck would have it, guests from the hotel invited us to dinner last night at our favorite restaurant, Il Mare, and I watched the sunset: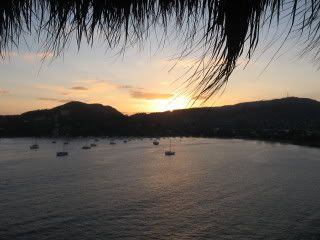 The cycle wouldn't be complete without this morning's sunrise:
Ahhhhh.
So how was your day? I've been busy with some projects that have come up and haven't been able to write (unless you count yesterday's poem, lol) but I'm hoping I'll get back to it soon.