I don't talk about sports much here but I am a big fan. My favorite is hockey and the Red Wings won the Stanley Cup last night for the fourth time in eleven years. Can we say dyna– maybe it's too early for that.
Game 5 was such a let-down, with the Penguins tying it up with less than a minute to go, and they almost repeated with only a few seconds left last night. BUT, the Wings showed why they deserve the cup and Osgood held on to the lead.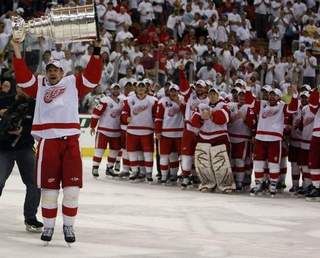 I went to the parade in Detroit in '98 and I wish I could go again this year. Ugh, so exciting!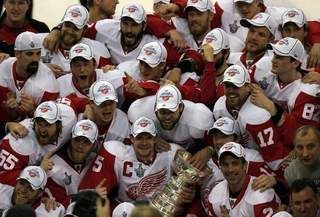 I borrowed these images from the
Detroit Free Press
. Click on if you care to join the celebration!