I think I've mentioned that my friend has a three-month old Chihuahua named Lucky. I go to her house a couple times a week and spend half my time playing with this ball of love: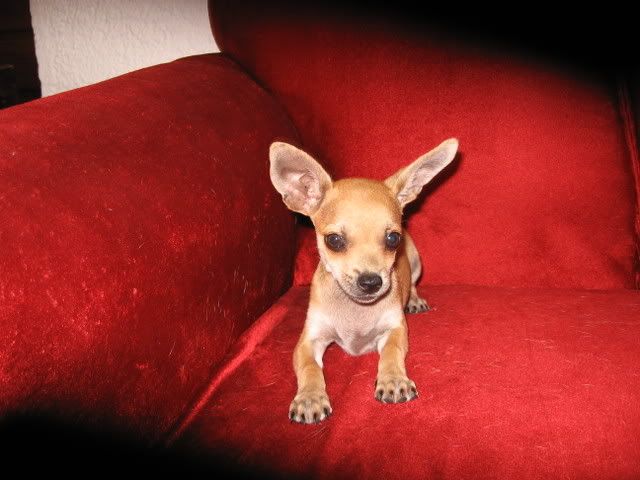 Ugh, doesn't he just melt your heart? She has two Chihuahuas and two cats, one of each are two years old and the other two are babies. Here are the kitten and puppy playing: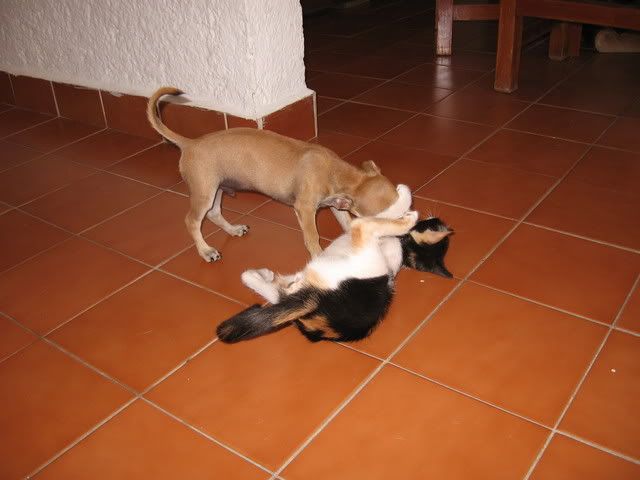 A couple days ago she called us from the vet's office to tell us they had two Chihuahua puppies for sale. We've wanted a dog for quite some time and almost bought one while we were still in Chicago, but held off since we knew we might be moving. These puppies were very cute, looked healthy, and we could buy them both for a good price, but it all felt too rushed. The condo needs to be "baby-proofed" and since Ibis had to go to work, the thought of me having to get everything ready and buy supplies with two squirmy puppies was just too much.
That's when the vet told us Lucky's parents are having another litter in three months. That timing works much better because we'll be back from our trip to Acapulco and my trip to the States in September, and I'll have all my time to housebreak four-pound puppies. Best of all, they'll have a better chance of looking just like this: