My blog friend
Lurker Monkey
is hosting a short story group and today is my turn. Mine is the fifth posted (there will be another on Monday) and you should read them all if you have the time. It's interesting to see how varied they are since they were all prompted from this: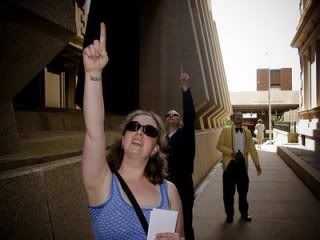 I'm not sure what time he'll post the story, so I'll come back and include the actual link once it's up.
Go read!
http://1-millionmonkeys.blogspot.com/2009/07/harmony-by-melanie-avila.html
*waits patiently*
So what did you think? I've never written that type of story before and I enjoyed stretching outside my comfort zone.
Now, on to the puppies! Ibis returned to the vet's office yesterday to let them know we definitely want one (not two) and took a few pictures.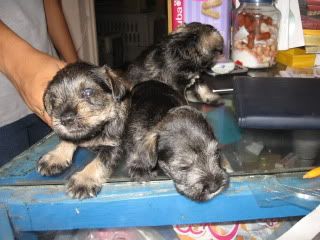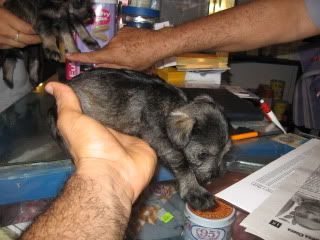 We plan to crate-train the little guy (or girl) and I've already done a little research online for tips, etc, but I would really appreciate it if you could point me towards your favorite dog-training sites. I've already been to purina.com, but that's as far as my digging has gone.
As you know, books are hard to come by down here, so that's why I'm leaning towards websites. Thanks!