My one girlfriend here went home to Canada for a few weeks and I've promised to look in on her pets while she's gone. There is someone staying there, but he works during the day and these animals require a lot of attention.
This is Lucky (previously seen on this blog):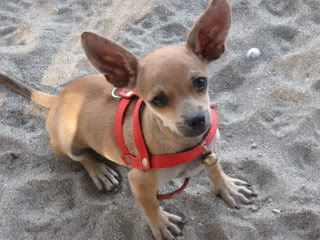 And Coco:
I plan to go over there every other day for a couple hours in the afternoon. Since no one else will be there, I figure this will be a perfect time for me to write. I'm getting very close to the end - closer than I thought I was - and several hours of uninterrupted quality time with my pen and notebook is just what I need. No internet to lure me away.
Although I might have a hard time resisting these two: