I had a bit of a breakthrough yesterday with my wip, but I'm going to save that post for Tuesday since I suspect most of you are off frolicking over the long weekend, and I hate when a post gets buried.
Instead I'm going to share a few more pictures with you. Yesterday Ibis and I went to Barra de Potosi, our favorite beach about half an hour's drive south of Zihua. I posted pictures from there when our friend Andy was in town and I'd never seen it busier.
Barra over Easter weekend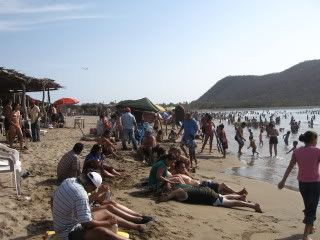 This is what it looked like yesterday. (That couple was really going at it for the first half hour we were there.) This is what it normally looks like, and why we like it so much. (Minus the couple, of course.)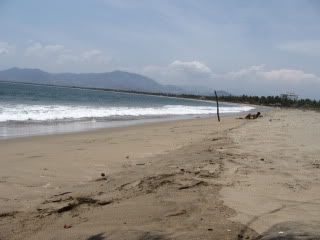 If you recall, on Thursday I complained about how hot it is, and how a haze has descended on Zihua.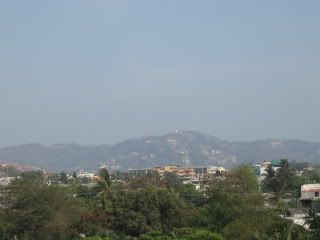 Well Friday it lifted for a bit just before sunset. This is what it normally looks like. The colors just amaze me, every time.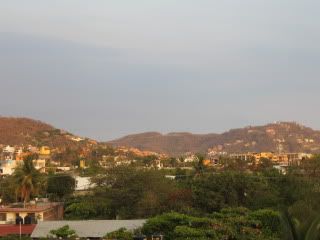 Finally, the reason Barra is my favorite beach is it's usually deserted, the water is very clear and there are tons of fish, which means the birds go crazy. I can spend the entire afternoon watching them glide over the waves, swoop high into the air, then dive straight into the water, wings tucked to their sides.
Yesterday there was a large school of fish moving across the bay because this flock of birds followed it for ten minutes. Very cool to see.