Amy
posted a link for
wordle.net
, a site that created word clouds with any text you paste into the box. The size of the words vary based on their frequency within the text. Needless to say, I had fun with it.
Here's Chapter 8 from
The Other Side
: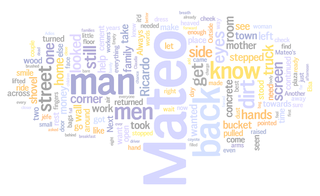 And the conclusion: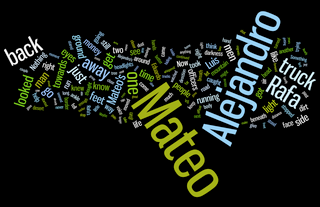 I did discover a practical use - I pasted my synopsis and now I can see if the largest words reflect what I think are the most important things from the book. Now I'm no longer just procrastinating!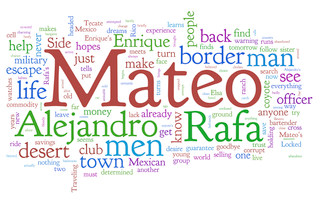 Because that was so much fun, I opened up my nano draft and tried that as well. Here's the opening chapter from Greg's perspective:
And a different chapter from Becca's point of view. She's a teenager so I think it reflects her fairly well (at least I hope so):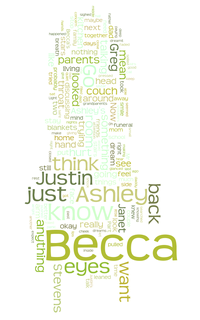 *****
My mom and sister arrive at 2pm today so I'm not sure how regular my posting will be next week. I'm hoping to write several posts and have them scheduled to post each morning, so if I don't reply to comments as often, I apologize.