Guess what? I remembered to bring my camera with me yesterday, and as tends to happen when I carry my camera, bizarre things happen.
First, some pictures from the market.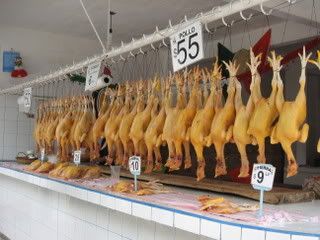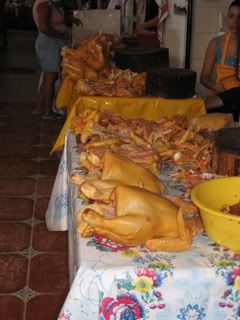 I'm providing links for the last two because they're GROSS and I know some of you won't appreciate blood on the blog. Here's a pig's
head
, and here's a large, unidentifiable
creature
(I'm guessing a cow because of the sheer volume).
On the way home from our friend's house last night we found ourselves in the middle of a traveling rally for a local politician (who happens to be the cousin of Ibis' boss). What the pictures don't capture is the music, honking, and cheering.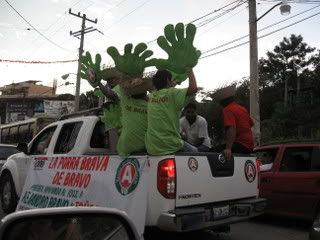 This was the row of cars before we turned onto our street.
Here's one of those megaphoned-cars, as I like to call them.
I've mentioned how people customize old school Beetle's here, and this is one we passed during the parade.
Here's the median on one of the main streets. It's a typical example of the landscaping throughout Zihua.
And finally, the counter is done!