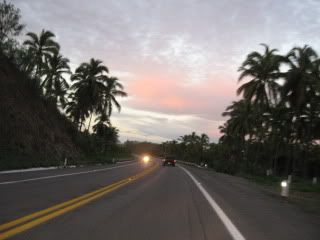 Yes, I have a medley of farewell songs running through my head. I'd also forgotten how exhausting it is to say goodbye to everyone, and I hardly even know anyone here. In Chicago I had a full week of goodbye parties and I still didn't get to see a couple people. So far there aren't any welcome back parties planned, but I'm sure something can be arranged...
Anyway, saying goodbye sucks. I'm sure most of you have moved at some point in your life and I hate that niggling feeling that I'm forgetting something or someone. We saw Ibis' entire family yesterday -- that was bittersweet, to say the least, although seeing my baby niece with a mohawk more than made up for that -- and there's only one person left that I'd still like to track down before I go.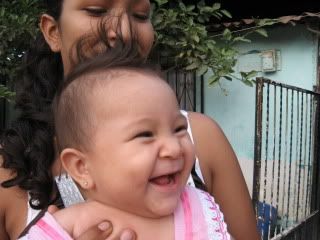 Today I ship my computer and let's not even talk about how freaked out I am about that. The DHL store here doesn't sell boxes large enough for my iMac, so Ibis fashioned a box out of cardboard and foam that will hopefully keep my baby intact. I am planning to insure it, and really, beyond that there's nothing I can do so I'll just try not to think about it.
I have a final post scheduled for tomorrow, but in the meantime, I have an essay up at a new blog,
An Army of Ermas
. I'm one of nearly two dozen contributors and so far we seem to have quite a variety of stories.