That means I'm leaving in FOUR DAYS. FOUR. Ninety-six hours. (You don't want to know how many fingers and calculators were used to figure that out.) I've knocked a couple more things of my list of things to do once more before I leave. Among them:
I saw circus animals.
Watched ANOTHER piece fall off the car.
Ate the fabulous, yet slightly dangerous due to their proximity to the police station, tacos.
Ate a giant Hershey's kiss (okay, maybe that wasn't on the list but HELLO!).
Admired yet another gorgeous sunrise.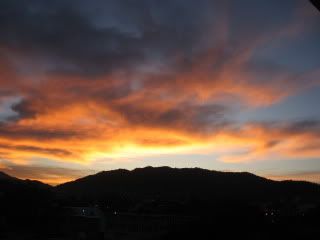 And played with my puppy (okay, that's definitely not on the list, but look at that face! Or those eyes since he's really fricking close to the camera! [yes, he licked the camera]).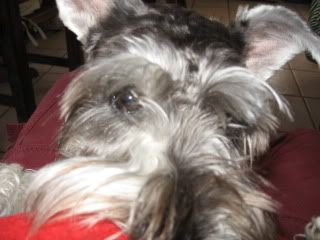 Shockingly, I accomplished A LOT in the past couple days and my to-do list is shrinking much faster than I thought it would. This means that I'm dreading the flight even more because SOMETHING will go wrong and if it's not in the planning, it will be the actual trip. Maybe I should pack a bikini for Owen in case he ends up in the Caribbean.