I leave in eleven days so I'm trying to do a lot of things "one last time." Among them: take a trip to Las Gatas, the beach directly across the bay from our home. As far as the tourists are concerned, you can only get there by boat, but you can actually hike along a narrow rocky trail. Since we went with my dad and another couple (who'd never been) we opted for the boat.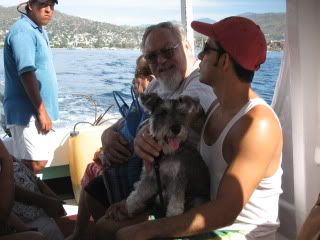 Owen's first boat ride!
Wouldn't you know it, there was a cruise ship! Talk about up close and personal!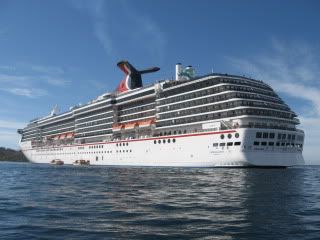 Las Gatas is known for it's excellent snorkeling, courtesy of the rocky break that extends across the mouth of the inlet. (At least I think it's called an inlet...) The beach can feel a little crowded if all those tables are full, but it takes a LOT of people to fill those up.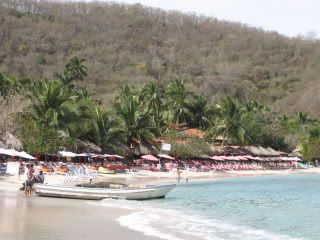 We live just beyond the cruise ship and it was fun to see it from the opposite side of the bay. We kept waiting for it to move a
little
bit more so we could point out our place to our friends, but the cruise ship was very uncooperative.