Ibis's brother is an English teacher in Lazaro Cardenas and two days ago he asked if I'd be willing to talk to his class via webcam. I wasn't really sure what to expect, but figured it could be fun.
We talked for fifteen minutes this morning and it was very entertaining. His class is full of twelve-year-olds and most of them had questions prepared, things like what's my favorite movie and do I like wrestling.
I took several screen-captures while we talked to share with you: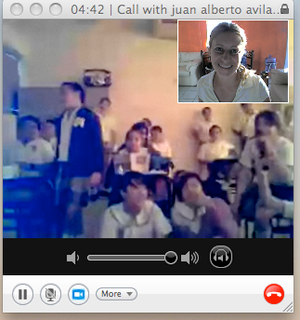 Ibis' brother is in the back in the yellow shirt, holding a microphone.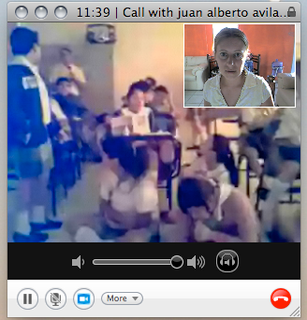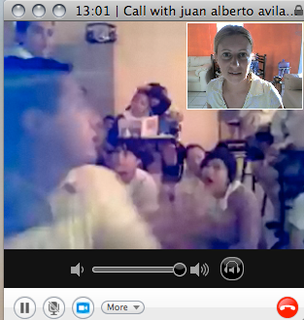 I told them I'd be happy to do this again, so I'll let you know if we do!