My recent lack of activity aside, Ibis and I are both very athletic and try to get some form of exercise every day, or at the very least several times a week. We enjoy a variety of sports/activities -- volleyball, tennis, rollerblading -- and actually like going to the gym on a regular basis. So it's only fitting that we'd expect the same from our dog, right?
Owen is over four months old now, so we figured there's no time like the present!
First I went over his workout regimen.
Then I got him started on neck and back exercises.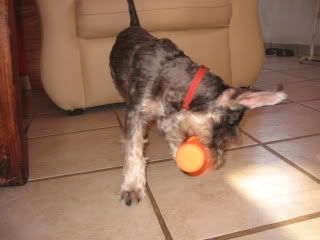 Next up: loosening those teeth! (He lost three more Thursday & Friday)
Survey says: he likes it!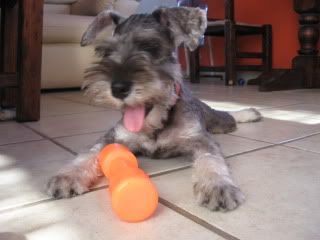 Sure, it only weighs a couple ounces and squeaks, but you have to start someplace.